We have been around for the last 40 years to promote
Dialogue
Understanding
Community Cohesion
between people of different faiths and cultures.
"Wolverhampton Inter-Faith..…. established relationships between communities that did not know each other, and built bridges of understanding ……"
The Rt Revd Michael Bourke, Ex-President, IFW

"Wolverhampton Inter-Faith has been a wonderful example of how human beings of any religious, political or culture experience can advance ……"
The Late Lord Turner of Bilston
"The work done by Inter-Faith has been, is and will continue to be vital to the City.

We must do everything we can to ensure it goes from strength to strength."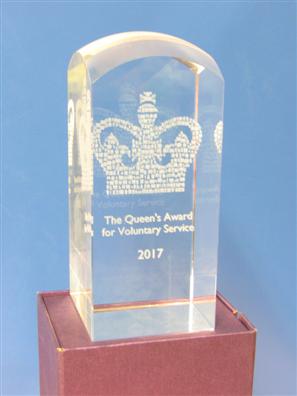 What We Do (also see 'Our Activities')
We bring communities together through annual events such as

Prayers for Peace at St Peter's Collegiate Church.
Visits to different places of worship both within Wolverhampton and in other cities.
Organise discussions on issues impacting on the local communities.
These events make a positive impact on raising awareness, tolerance and respect between communities.
We work in partnership with faith organisations in the city, the City Council, the University, the Police, the Probation Service, the Health Service and Compton Hospice.
Click HERE for recent IF Network UK press statements.
We don't have a 'blog' or a facebook page -
See our 'Diary Page' and 'Latest Articles'
to keep up-to-date with us.
Inderjit Bhogal, one of the founders of Interfaith
Wolverhampton, speaking at the February Bring and
Share Lunch about Life as a Pilgrimage or Journey.
January 2020 Newsletter now available.
Click the Picture to read it.
Navi Aulkh spoke at the January Bring and Share
Lunch about her own faith and about the work
of the All Nations Church in Whitmore Reans.
Phil Adeogun, social worker, and minister of the Church
of Jesus Christ of Latter Day Saints, speaking about his
personal faith at the November Bring & Share Lunch.