Sikh Centres:
[ Guru Nanak Gurdwara ] [ Namdhari Sikh Gurdwara ] [ Nanaksar Thath Ishar Darbar ] [ Ramgarhia Sikh Community ]

Nanaksar Thath Ishar Darbar, Mander Street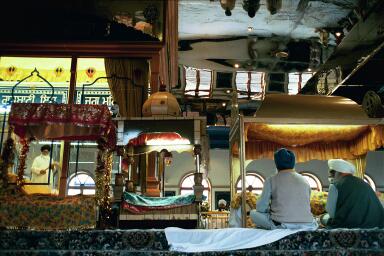 Sanctuary with Palki canopy. Priests ready to start Akhand Path (non-stop reading of Guru Granth Sahib)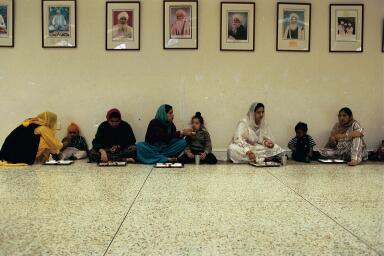 Langar (free kitchen). Essential part of all temples of Sikh faith.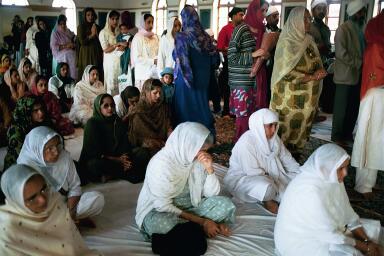 People bringing Offerings, waiting for turn to pay respect to Guru Granth Sahib (holy book)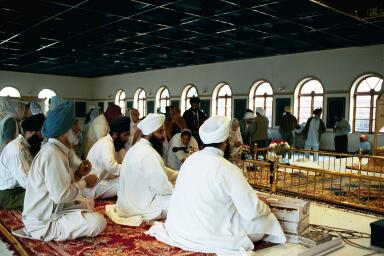 Musicians performing Kirtan - hymns from Guru Granth Sahib

O Lord, the world is going up in flames.
Shower it with Your mercy,
And save it by whatever method it takes.
When all mortal beings are created by the Almighty from His Creative Power, then who is good and who is bad?